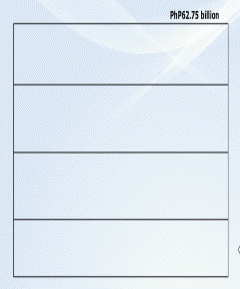 The Home Guaranty Corporation (HGC) generated PhP62.75 billion outstanding guarantees covering 77,248 housing units all over the country to end 2010 on a positive note. This remarkable performance clearly shows that HGC's credibility as the premier guaranty institution of the Philippines is strong and that the confidence of its clients remains high despite allegations of bankruptcy, incompetence, fiscal mismanagement and corruption.
BPI Family Bank, Ayala Land, Inc., Cityland Group, Filinvest Land, Inc., and East West Bank are but some of HGC's leading partners and clients. Negotiations with Banco de Oro (BDO), Chinabank and United Coconut Planters Bank (UCPB) for a possible guaranty partnership are also underway. At present, HGC has guaranty lines with 22 banks, 7 developers and 12 other financial institutions.
Further, HGC Guaranty Group reported that over forty thousand (40,404) new housing loans worth PhP45.52 billion were guaranteed from January to December 2010. These new guaranty enrollments represent a 94.53% growth over the PhP23.40 billion new guaranty enrollments in 2009. HGC also generated a premium income of PhP525.85 million in 2010, fairly surpassing its PhP522.08 million target.